Crude oil: Wednesday (August 28) WTI55.78 rose 0.85 US dollars / barrel; Brent 60.49 rose 0.98 US dollars / barrel. China's SC crude oil futures main 1909 fell 0.40 to 423.2 yuan / barrel.
Propylene: On the 28th, the price of propylene in Shandong continued to decline, and the mainstream transaction price was 7350-7400 yuan/ton. The market has reduced the profit margin and the supplier shipments have improved compared with the previous period. The market price has gradually fallen to the extent that the downstream factories can withstand, and most of them are mainly based on low-replenishment, and the market low-cost supply is still acceptable. The current refinery sales pressure has eased, and the willingness to price is stronger. The profitability of downstream polypropylene powder is still good, and downstream factories have certain demand for raw material procurement. It is expected that the probability of stable price in the propylene market today is large, and it is not ruled out that individual refineries may have a small downside.
Liquid chlorine: On the 28th, the domestic caustic soda market remained stable. The market sentiment remained at the previous level. In terms of liquid chlorine, the market price in North China continued to rise, but the profit of the downstream products was still short-term. Less likely. It is expected that today, the domestic chlor-alkali market will still maintain the trend of yesterday, and alkali companies should pay more attention to the price of alumina in August.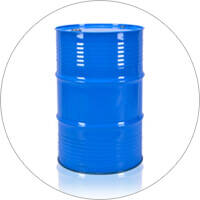 At the beginning of the week, the propylene oxide market rebounded slightly after the demand side led the decline. In the middle of the week, with the enthusiasm for terminal purchases, the procurement continued to be insufficient, and the propylene oxide plant continued to rise. The market talks gradually shifted upwards, but the downstream high-priced acceptance ability was limited, and the high-level transaction resistance gradually became apparent. At present, the propylene oxide plant has been digested by orders at the beginning of the week, and there is no pressure on the stocks. It is expected to be short-term, interval consolidation, and active shipments.